BMW M - IAA


FRANKFURT MOTOR SHOW
For Germanys massive motor show in Frankfurt, ARRI Media, lead media production company Rekorder and Wolf Productions collaborated with lead agency Meiré to develop an immersive show experience. I was offered the opportunity to work with the amazing team of artists at ARRI Media as freelance Senior Art Director and Motion Designer to create animated content for BMW. This portfolio piece shows an excerpt of the IAA show: the BMW M presentation. During the preproduction phase I designed pitch frames and animated the rough animatic. Later on our team of three designers got to do all parts of production, from layout to animation, shading, rendering and compositing.
STILLS
Stills from the final animation produced in 9k for the almost 50 meters of curved screens.














MAKING OF
Various renders, quick previews and stills done while working on the M project.
PITCH FRAMES
Prior to being awarded the IAA project, I got to work with the talented teams at ARRI Media and Rekorder on several occasions to produce pitch frames that helped to win over the client and get the account.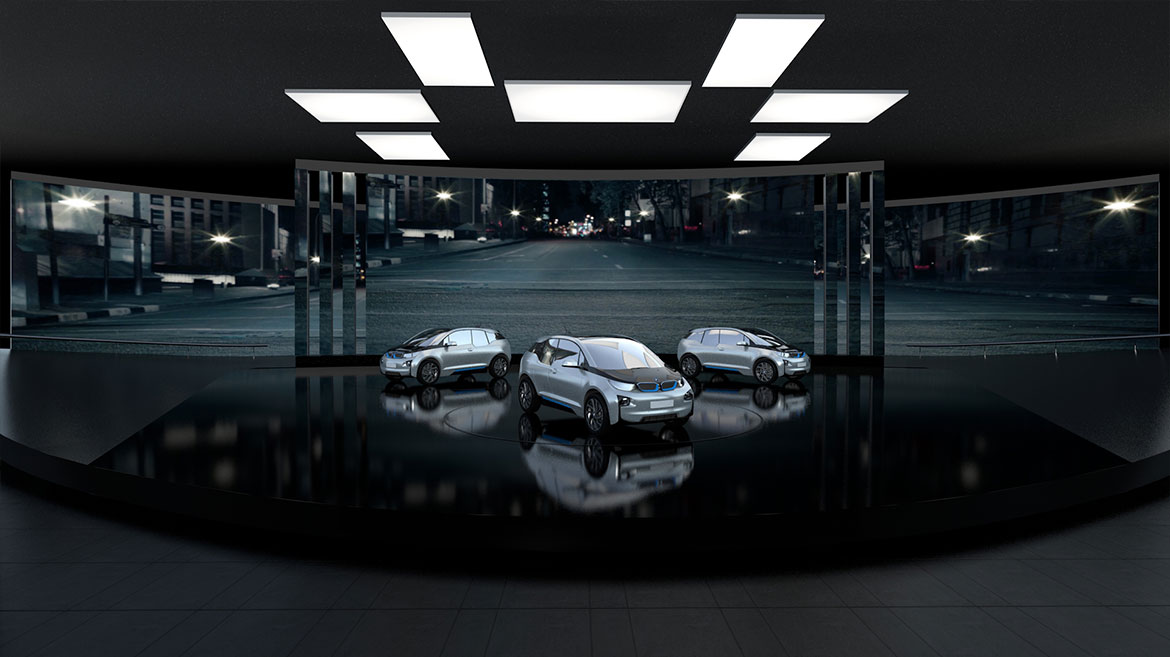 CREDITS
Client: BMW GROUP
Agency: Meiré und Meiré
Filmproduction: Rekorder GmbH
Event Agency: Wolf Production GmbH
ARRI Media services: Creative Solutions, 3D, Grading, Motion Graphics, Online, Production, Retouching, VFX
Post Producer: Michel Schütz, Sandra Semmler, Stephanie Thon, Stephan Fischl
Creative Direction: Rico Reitz
Art Direction, Motion Graphics, 3D Animation and Compositing: Saladin Becker, Alfred Weinl, Jan Schönwiesner
Additional Motion Graphics and Type Animation: Daniela Hermann, Jan Schönwiesner, Alfred Weinl
Render Pipeline TD: Simon Kebeiks